Would you like personal one-on-one time with me to melt away your stress and enjoy the Summer fully? 
MELT AWAY STRESS – this EFT Program is for you if…
you are ready to create a strong emotional immune system so you don't catch other people's negativity and stress anymore
you want to free yourself from the approval of others because they all desire different things for you, anyway
you feel ready to release all your worries, fears and anxieties and relax into your natural well-being
feel free to email me at Jeanine@EFTforlife.com so we can see if this is a good fit for you!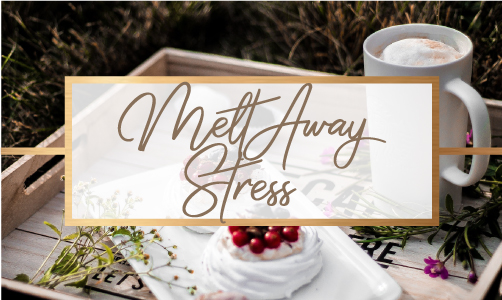 DONE-FOR-YOU TAPPING SCRIPT
Step one: Select your specific tapping topic
Step two: Rate your intensity on a scale from 1-10 (10 being the highest)
Step Three: Where do you feel this intensity in your body?
Step Four: Start tapping on the Karate Chop
Step Five: Tap through all the Tapping Points:
Note: For a positive script there is no need to do setup statements, we start right away with…
I am ready to rest

and digest my busy life

I am ready to rest my busy mind

I am ready to rest my busy emotions

I am tired of the overwhelm

of fight and flight

and instead of that

I simply want to

rest and digest and relax

It is my desire to enjoy

a positive vibrational atmosphere

no matter where I am this Summer

and no matter

what is going on in the world

I want to create my own experience

and be an inspiration

of the goodness

that is possible for all of us

I want to let go

of lingering resistance

and allow more pleasure

and feel really good

about all the new plans

I have created  

and enjoy a promising summer

no matter what

I want to live my life

as I intended to live it

relax and breathe

and focus softly on the words

that are offered to me

I am ready to relax into

the natural rhythm of my breathing

I am ready to live in a state

where effort and trying

are replaced with relaxing and allowing

A state where worthiness is not earned

but simply accepted

I know that my life evokes

continuous preferences and

decisions and expansion

I am living in this environment

where I intended to be

And if there is something

that is not pleasing me

I withdraw my attention

from resistant thoughts

I want to feel more in alignment

with the positive energy

that is at the core

of who I am

I relax and breathe and

allow more brain coherence

and more natural inner alignment

My life is supposed to feel good to me

I wrap myself in a warm blanket of worthiness

and allow nurturing love

flow through me

My life is serving me well

I want to feel good this summer

and focus on things

that satisfy and delight me

I feel eager for more

more inner balance and inner peace

With each new discovery

I want to feel expansive and

continue to feel more refreshed

I am ready to feel the steady rhythm

of wellbeing and

feel more relaxed and rested

I want to be easy about my life

and feel appreciation

for who I am

and allow beautiful things

to flow naturally to me

Each day I want to find more clarity

more stamina and more satisfaction

My life is supposed to feel good

I am meant to feel happiness in my life

and I am meant to satisfy my dreams

I love being an inspiration to others

looking to create a satisfying future

I continually amaze myself

at my ability to act

upon my intentions

to rest more

and to digest more

and to relax more

I feel appreciation for what is

and eagerness

for my wellbeing this Summer

no matter what!
Watch your inbox for the next 'Tapping on Tuesdays' edition on the first Tuesday of August!
Wishing you a beautiful day!
Warmly,
Jeanine